For the German version please scoll down.
This post is part of the Lace Design Challenge 2022.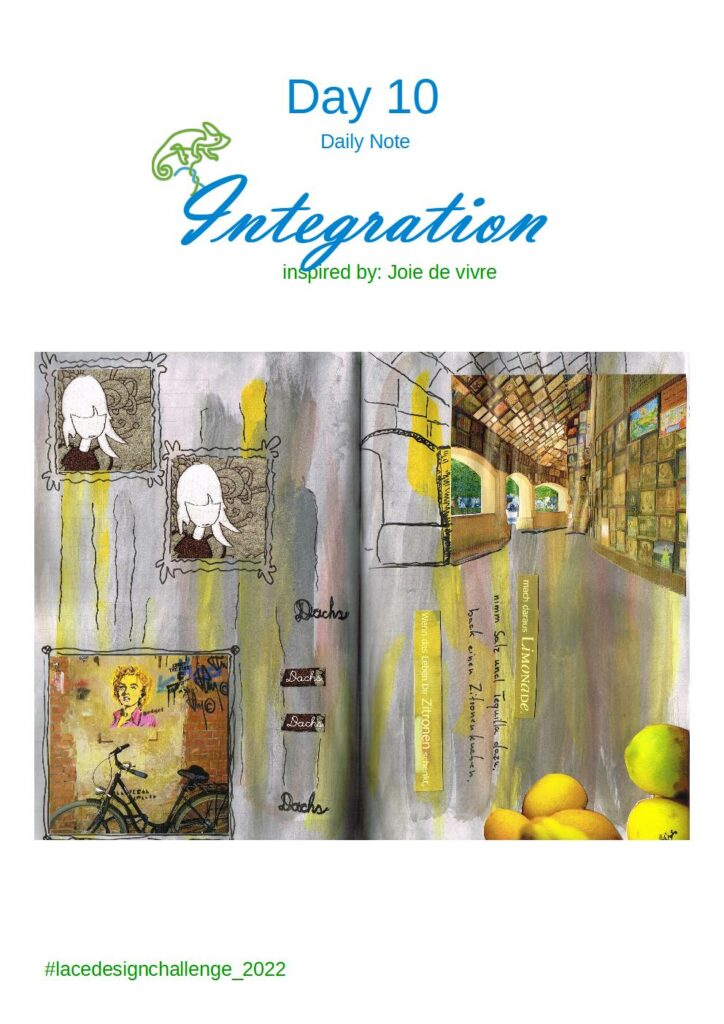 Collages represent for me the integration of the most diverse elements to a new whole. A fascinating process that builds on the abundance of material that surrounds us. Let's start!
Instruction
Today you need a magazine or otherwise a brochure that you can cut up or tear up to make a collage. You will also need a sheet of paper, drawing material, and a glue stick.
Choose something from the magazine that appeals to you. Cut or tear it out, put it on your paper and try different positions. Take your time. When it feels right, glue it to the paper.
Repeat until you think it is enough.
Now take your drawing material and scribble or write on your collage as you like. Use the result as inspiration for your design.
If you like, publish your result using #lacedesignchallenge_2022.
---
Klöppelentwurfstechnik 10 – Integration
Dieser Blogpost ist Teil der Lace Design Challenge 2022.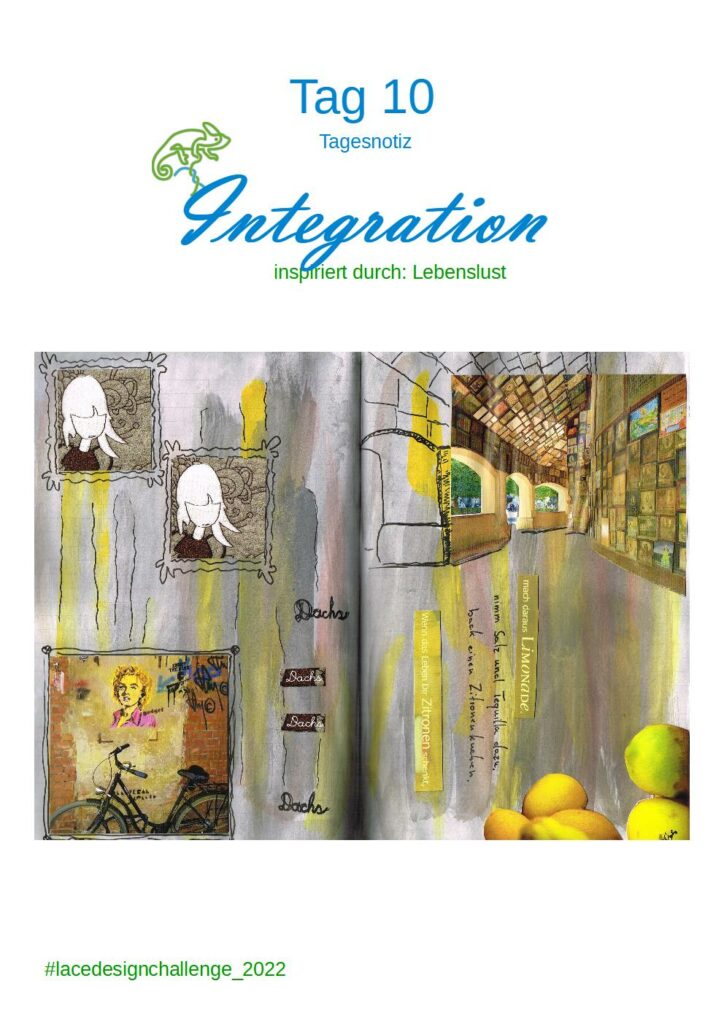 Collagen stellen für mich die Integration unterschiedlichster Elemente da zu einem neuen ganzen. Ein faszinierender Prozess, der auf der Fülle des Materials aufbaut, das uns umgibt. Los geht's!
Anleitung
Heute brauchst du eine Zeitschrift oder eine andere Broschüre, die du zerschneiden oder zerreißen kannst, um eine Collage zu machen. Außerdem brauchst du Papier, Zeichenmaterial und einen Klebestift.
Such dir etwas aus der Zeitschrift, dass dich anspricht. Schneide oder reiß es heraus, lege es auf dein Papier und probiere verschiedene Positionen aus. Lass dir Zeit. Wenn du die richtige Position hast, klebe es auf.
Wiederhole den Vorgang, bis du meinst, dass es genug ist.
Nimm nun dein Zeichenmaterial und kritzle oder schreibe auf deine Collage, wie es dir gefällt. Nutze das Ergebnis als Inspiration für dein Design.
Wenn du magst, veröffentliche deine Collage unter Verwendung von #lacedesignchallenge_2022.