For the German version please scoll down.
This post is part of the Lace Design Challenge 2022.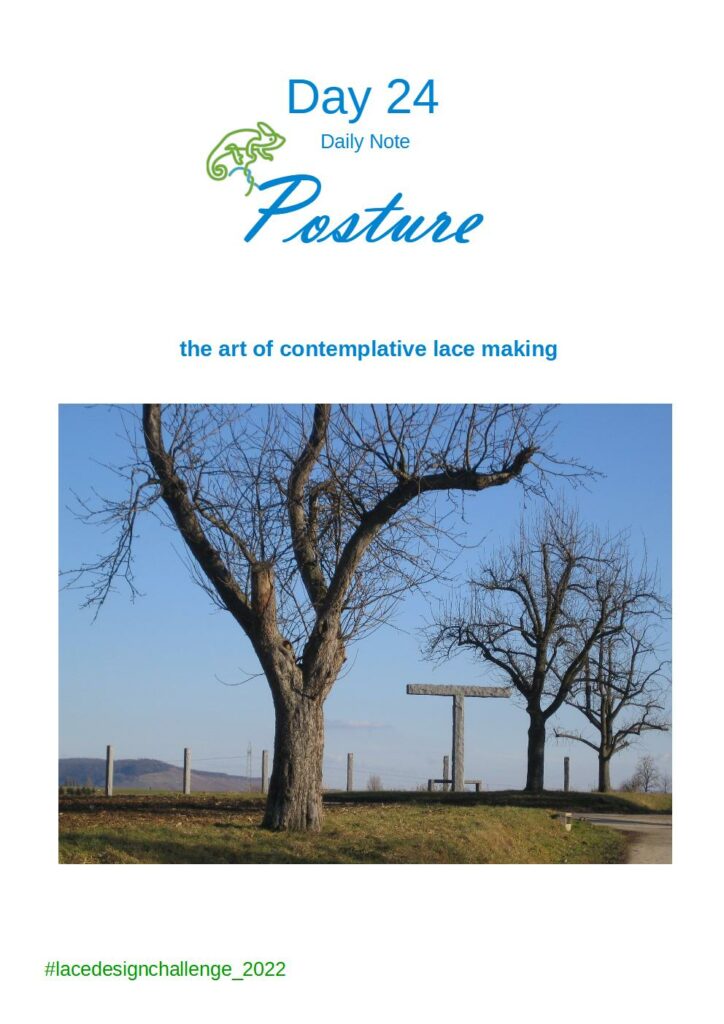 How do you sit when you make lace?
Are you aware of your posture? Or after hours of enthusiastic lace making, do you stand up groaning and your back screaming?
When you make lace today, let your thoughts wander now and then to your posture.
Don't change anything, just notice.
---
die Kunst des bewußten Klöppelns – Haltung
Dieser Blogpost ist Teil der Lace Design Challenge 2022.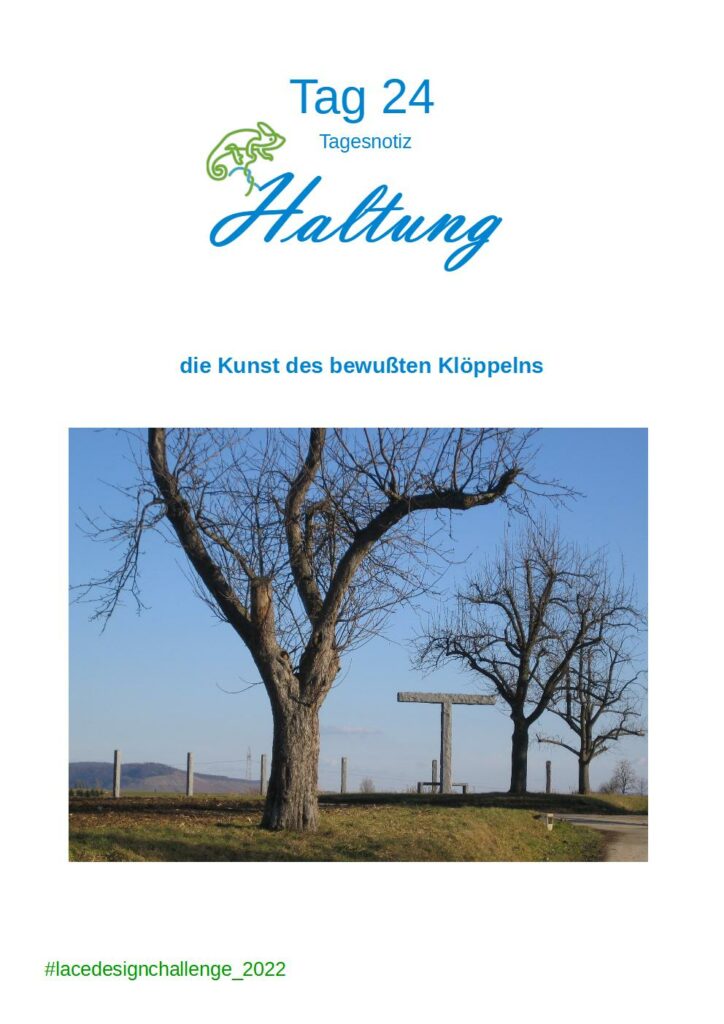 Wie sitzt du, wenn du klöppelst?
Ist dir deine Haltung bewußt? Oder stehst du nach Stunden begeisterten Klöppelns ächtzend auf und dein Rücken kreischt?
Wenn du heute klöppelst, wandere mit deinen Gedanken ab und an zu deiner Körperhaltung.
Ändere nichts, nehme nur wahr.