For the German version please scoll down.
This post is part of the Lace Design Challenge 2022.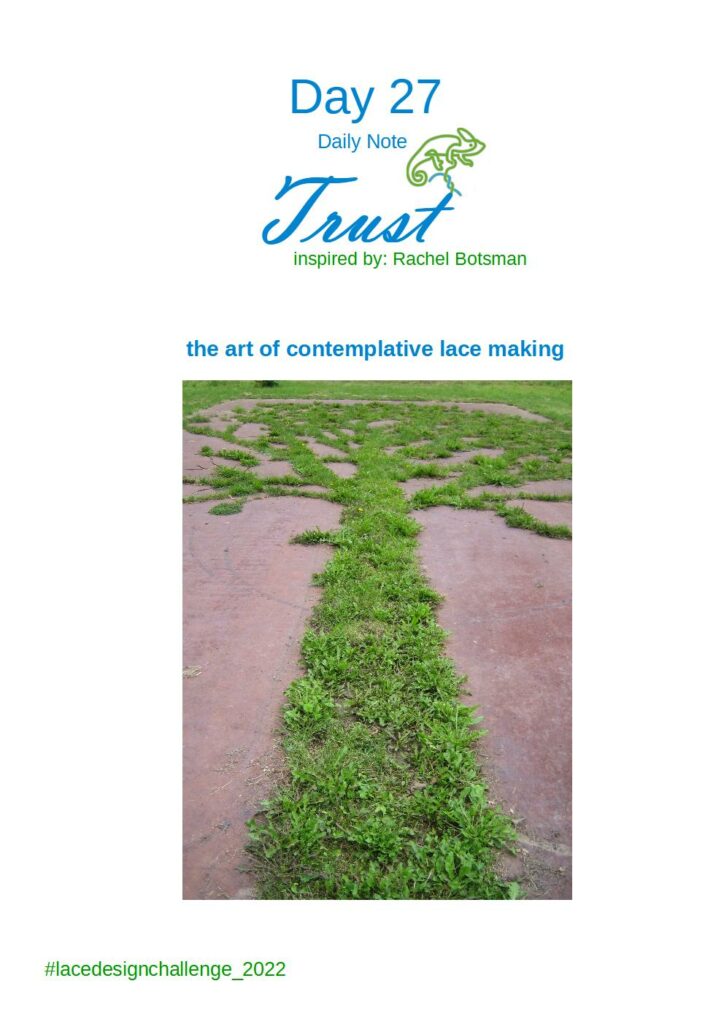 Trust is the basis for new things. The first thing to do when starting something new or embarking on an experiment is to trust yourself.
It's not for nothing that expert Rachel Botsman calls trust "the confident relationship with the unknown."
Do you trust your abilities? Do you trust your lace-making process?
---
die Kunst des bewußten Klöppelns – Vertrauen
Dieser Blogpost ist Teil der Lace Design Challenge 2022.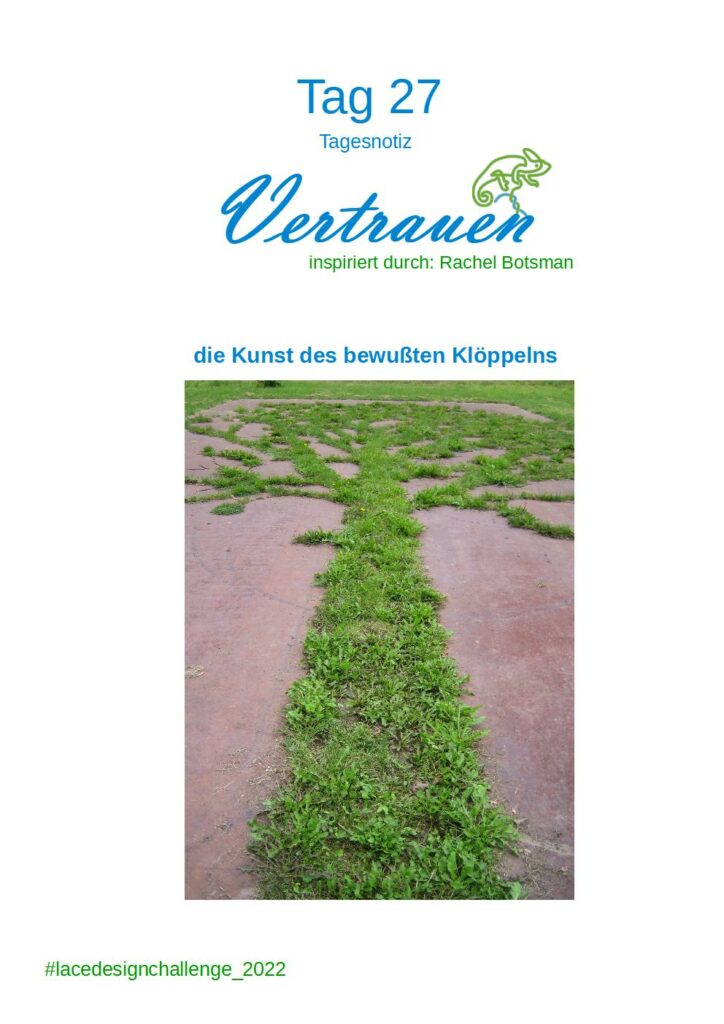 Vertrauen ist die Basis für Neues. Etwas neues zu beginnen oder sich auf ein Experiment einzulassen, bedeutet als erstes sich das zuzutrauen.
Nicht umsonst bezeichnet die Expertin Rachel Botsman Vertrauen als "die vertrauensvolle Beziehung mit dem Unbekannten".
Vertraust du auf deine Fähigkeiten? Vertraust du deinen Klöppelprozess?