For the German version please scoll down.
This post is part of the Lace Design Challenge 2022.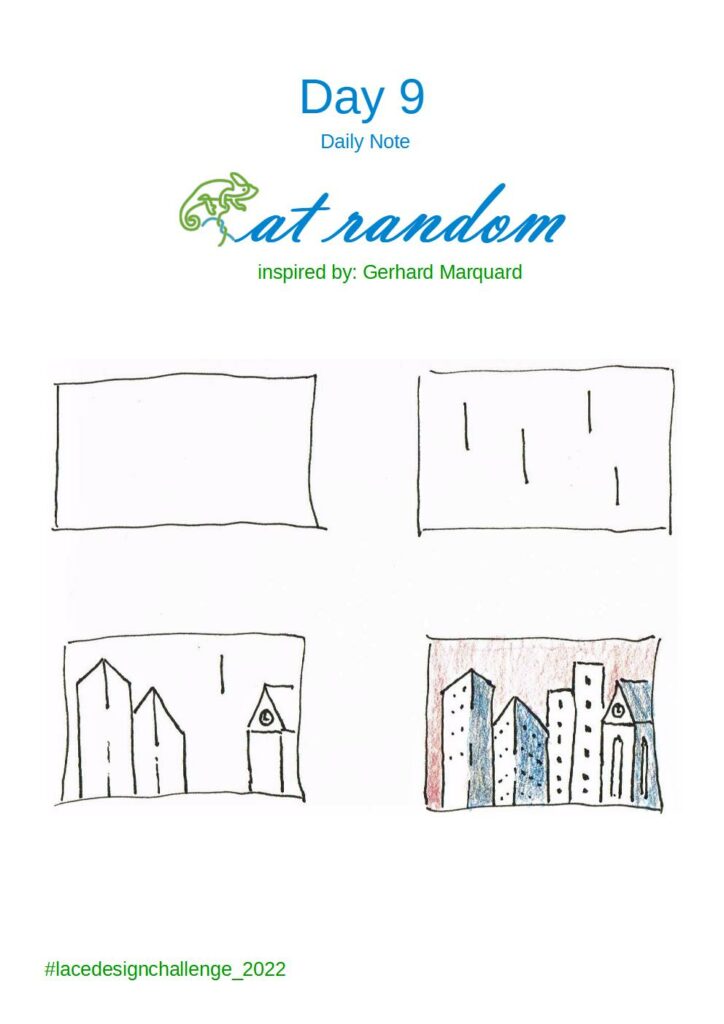 I got to know this technique during Lockdown 2020, when I took part in an online course on "urban sketching" with Gerhard Marquard. When you are out and about, houses are always a motif. With this exercise you can practice spontaneously drawing seas of houses. But of course not only.
Instruction
Draw a rectangle. This is your drawing area.
Randomly draw a few vertical lines in the rectangle.
Use these lines as a starting point for your drawing.
Of course, you can also break the rules and e.g. use curved lines or combine it with points also drawn randomly.
If you like, publish your design using #lacedesignchallenge_2022.
Klöppelentwurfstechnik 09 – zufällig
Dieser Blogpost ist Teil der Lace Design Challenge 2022.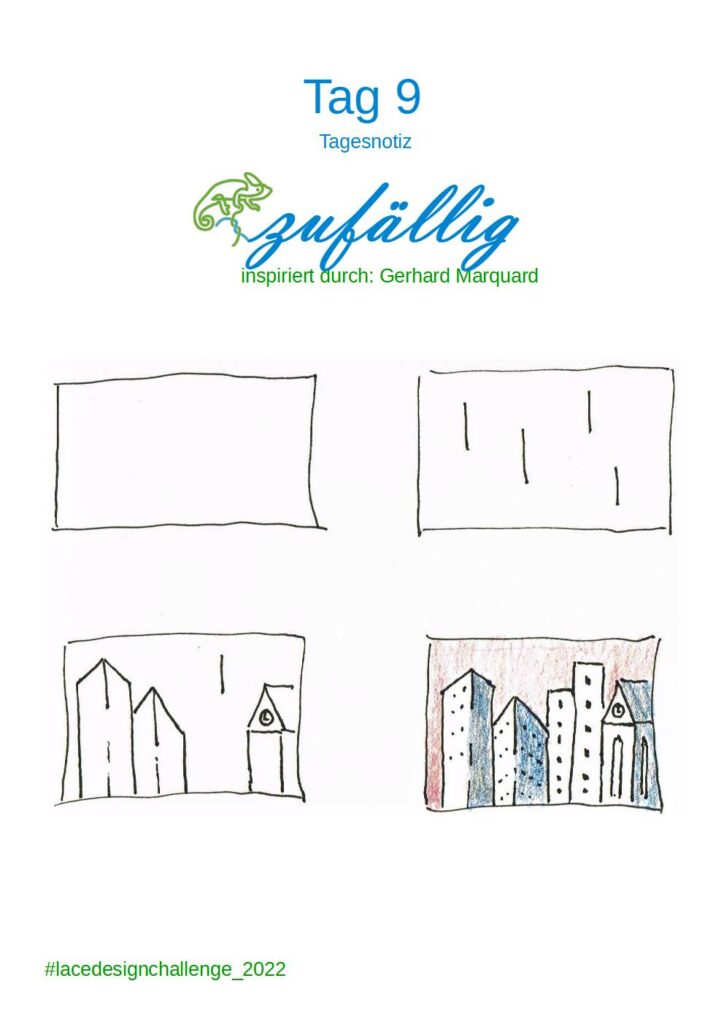 Diese Technik habe ich während des Lockdowns 2020 kennengelernt, als ich bei Gerhard Marquard an einem online Kurs zum Thema "urban sketching" teilgenommen habe. Wenn man draußen unterwegs ist, sind Häuser immer wieder ein Motiv. Mit dieser Übung kann man das spontane Zeichnen von Häusermeeren üben. Aber natürlich nicht nur.
Anleitung
Zeichne ein Rechteck. Dies ist deine Zeichenfläche.
Verteile zufällig einige senkrechte Linien in dem Rechteck.
Nutze diese Linien als Ausgangspunkt für deine Zeichnung.
Natürlich kannst du auch die Regeln brechen und z.B. gebogene Linien verwenden oder kombinieren mit zufällig gesetzten Punkten.
Wenn du magst. veröffentliche deine Zeichnung unter #lacedesignchallenge_2022.