For the German version please scoll down.
This post is part of the Lace Design Challenge 2022.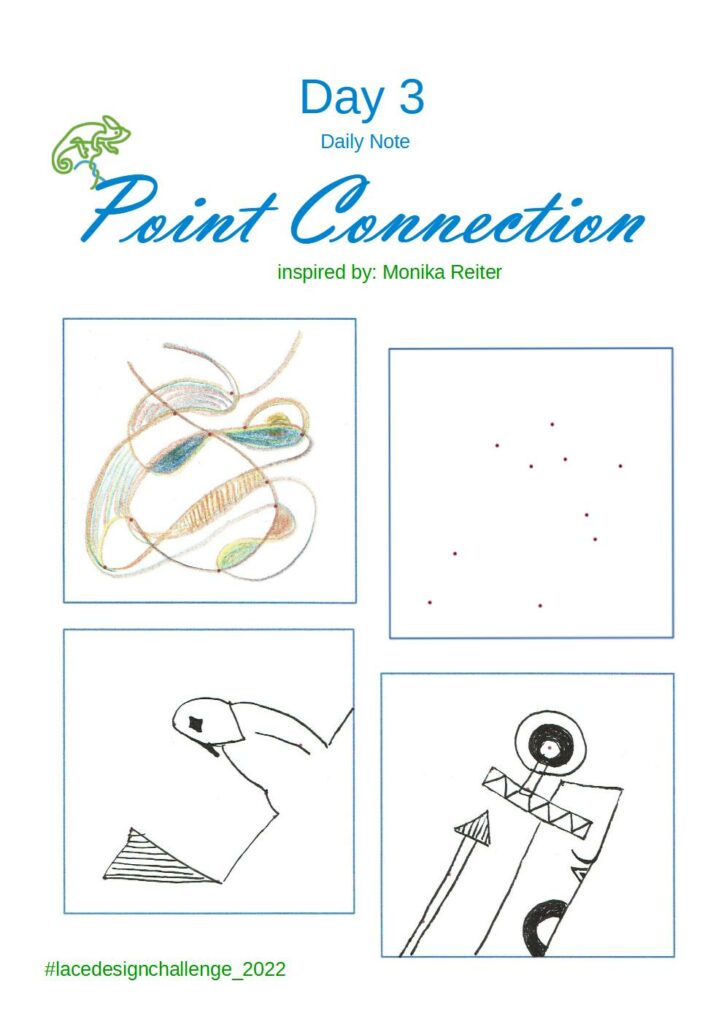 I love flipping through drawing books and being inspired by the exercises and drawings to create my own work. One of these books is "100 Zeichentechniken" by Monika Reiter and Dieter Schlautmann. In this book I came across this technique. As far as I know the book is not available in English, but there are also a lot of English books available on the same topic. In my further blog entries I will refer to some of my favorite English drawing books.
Instruction
Draw a rectangle that is not too small and randomly put some points into it.
Let the dots inspire you to make a drawing.
Repeat this with the same point distribution or with a different one, and let yourself be surprised by the results.
If you like, publish the result using #lacedesignchallenge_2022.
If you prefer, you can also use this template I have prepared:
---
Klöppelentwurfstechnik 03 – Punktverbindung
Dieser Blogpost ist Teil der Lace Design Challenge 2022.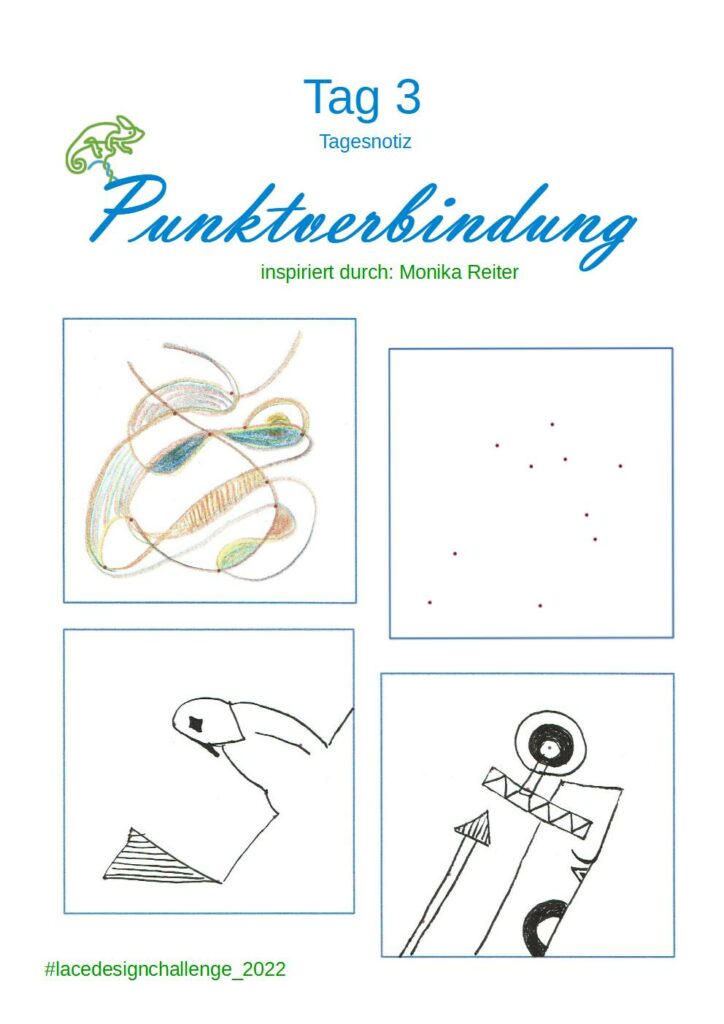 Ich liebe es durch Zeichenbücher zu blättern und mich durch die Übungen und Zeichnungen zu eigenen Arbeiten inspirieren zu lassen. Eines dieser Bücher ist "100 Zeichentechniken" von Monika Reiter und Dieter Schlautmann. In diesem Buch bin ich auf diese Technik gestossen.
Anleitung
Zeichne ein nicht zu kleines Rechteck und verteile zufällig ein paar Punkte darin.
Lass dich durch die Punkte zu einer Zeichnung inspirieren.
Wiederhole dies mit der gleichen Punktverteilung oder probiere eine andere aus. Lass dich vom Ergebnis überraschen.
Wenn du magst, veröffentliche deine Zeichnungen unter #lacedesignchallenge_2022.
Wenn es dir lieber ist, kannst du auch die Vorlage verwenden, die ich vorbereitet habe: