For the German version please scoll down.
This post is part of the Lace Design Challenge 2022.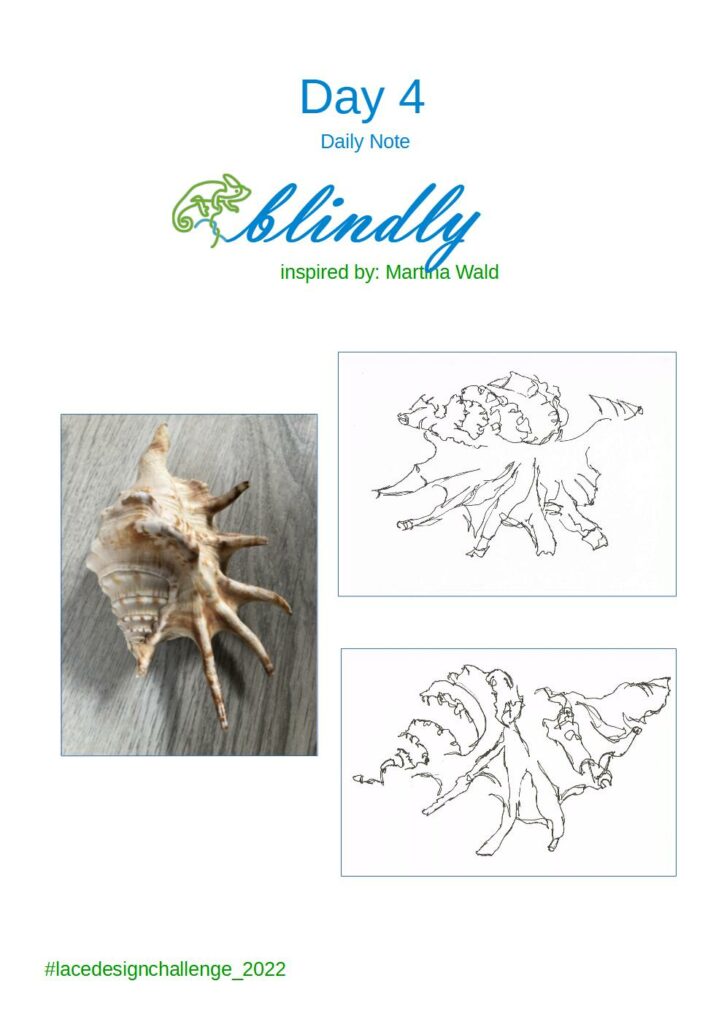 I first encountered this method in a drawing course by Martina Wald. You draw blindly by keeping your eyes focused on what you want to draw during the entire drawing process. Before I did the exercise, I thought with doubt that nothing would come out except scribbles. The result amazed me and I learned:
Instruction
Choose an object from your surroundings that you would like to draw and place it in front of you.
Take a drawing sheet and a pencil.
Now focus your eyes on the object and start drawing by tracing the object with your eyes and your pencil following this movement on your sheet of paper.
Trust your eye-hand coordination and don't look at your sheet of paper during the whole drawing process, even if you restart the pencil. Just let yourself be surprised by the result.
If you like, publish the result using #lacedesignchallenge_2022.
Tip
If you find it difficult and your eyes keep wandering to the drawing paper, you can simply poke your pencil through a small piece of paper. The paper will prevent you from seeing what you are drawing.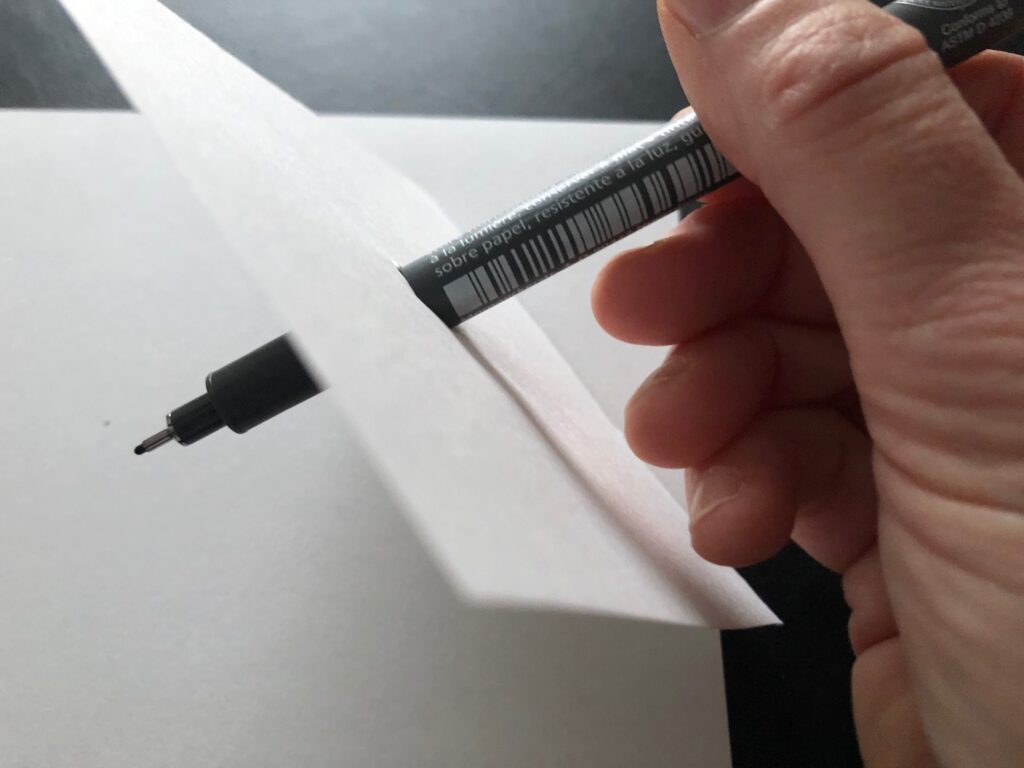 ---
Klöppelentwurfstechnik 04 – blindlings
Dieser Blogpost ist Teil der Lace Design Challenge 2022.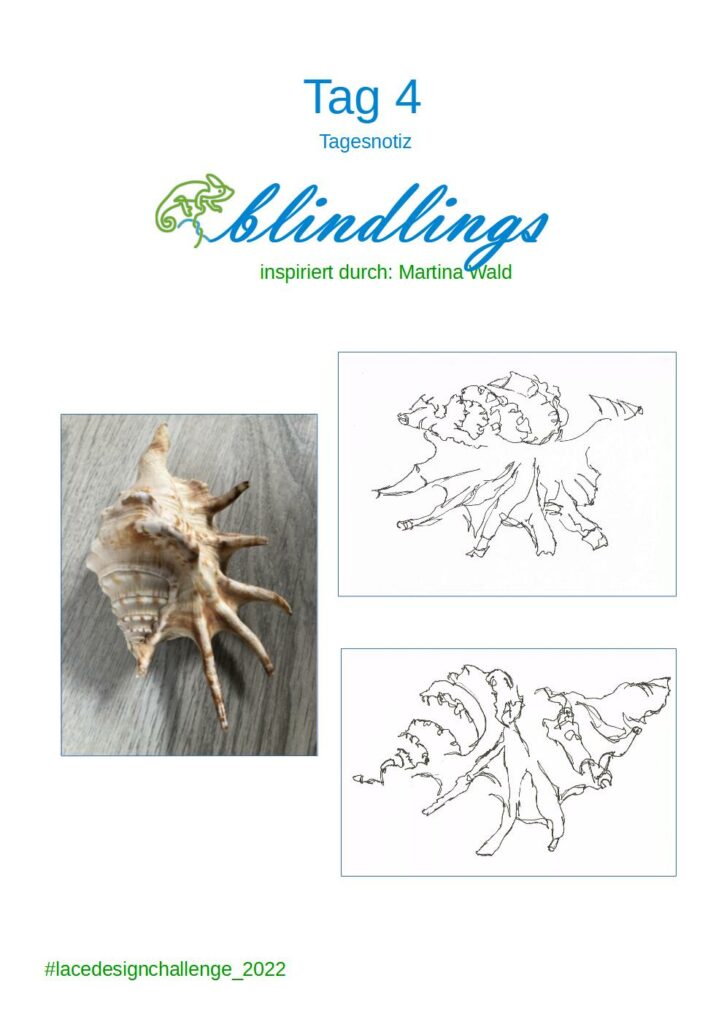 Dieser Methode bin ich das erste mal in einem Zeichenkurs von Martina Wald begegnet. Man zeichnet blind, in dem die Augen während des gesamten Zeichenprozesses auf das gerichtet bleiben, was man zeichnen will. Bevor ich die Übung durchgeführt habe, dachte ich voller Zweifel, da kommt doch außer Gekritzel nichts raus. Das Ergebnis hat mich erstaunt und ich habe gelernt:
Anleitung
Such dir einen Gegenstand aus deinem Umfeld aus, den du gerne zeichnen möchtest, und lege ihn vor dich hin.
Nimm dir ein Zeichenblatt und einen Stift.
Jetzt richte die Augen auf den Gegenstand und beginne zu zeichnen, in dem du mit den Augen den Gegenstand abfährst und dein Stift dieser Bewegung auf dem Blatt folgt.
Vertraue dabei auf deine Augen-Hand-Koordination und schaue während des ganzen Zeichenprozesses nicht auf dein Blatt Papier, auch wenn du mit dem Stift neu aufsetzt. Lass dich einfach vom Ergebnis überraschen.
Wenn du magst, veröffentliche dein Ergebnis unter #lacedesignchallenge_2022.
Tipp
Falls es dir schwer fällt und deine Augen immer wieder zum Zeichenpapier wandern, kannst du deinen Stift einfach durch ein kleines Stück Papier pieksen. Das Papier verhindert, dass du sehen kannst, was du zeichnest.