For the German version please scoll down.
This post is part of the Lace Design Challenge 2022.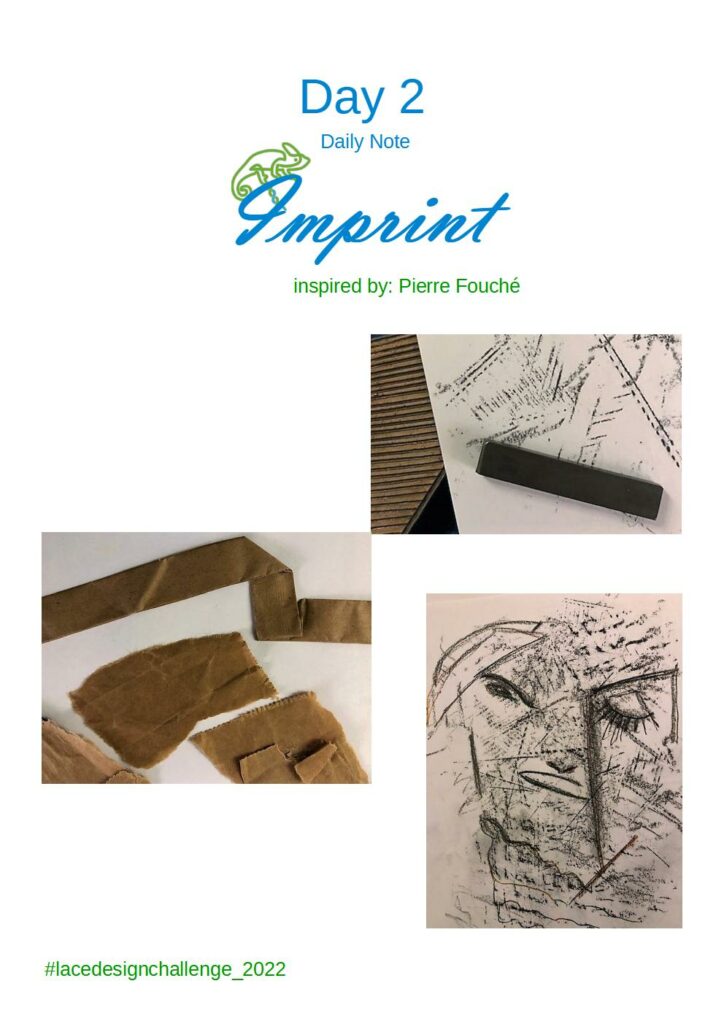 In art, this technique is called frottage and many will know it from kindergarten or school. The variant with the self-created uneven surface (see picture 2) I learned in a drawing course by Pierre Fouché.
Instruction
Take a sheet of paper and a pencil. Charcoal works best for this technique.
Find an uneven surface or make your own by gluing small pieces of paper folded at random onto a bigger piece of paper.
Place your sheet on the uneven surface and run the charcoal over it. You can try different backgrounds and lay the paper in different directions.
Let the result inspire you.
If you like, publish the result using #lacedesignchallenge_2022.
---
Klöppelentwurfstechnik 02 – Abdruck
Dieser Blogpost ist Teil der Lace Design Challenge 2022.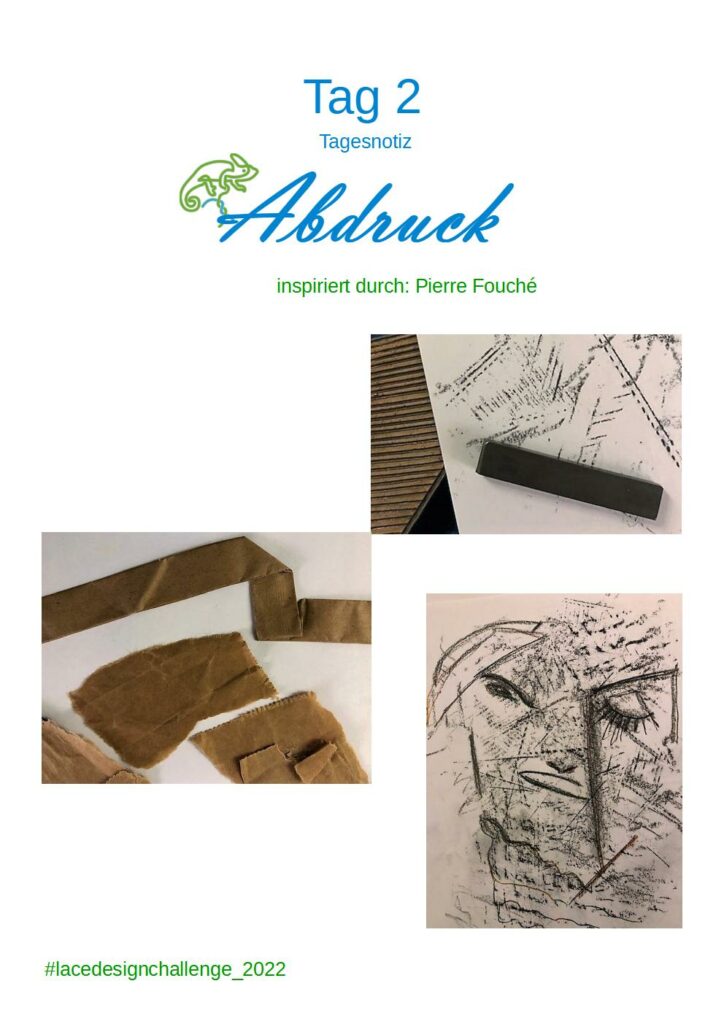 In der Kunst wird diese Technik als Frottage bezeichnet und viele werden sie aus dem Kindergarten oder aus der Schule kennen. Die Variante mit der selbst kreierten unebenen Oberfläche (siehe Bild 2) habe ich in einem Zeichenkurs von Pierre Fouché kennengelernt.
Anleitung
Nimm ein Blatt Papier und einen Stift. Kohlestifte sind für diese Technik besonders gut geeignet.
Suche dir eine unebene Fläche oder kreiere dir eine Eigene. Dazu falte kleine Stücke Papier zufällig zusammen und klebe sie verteilt auf ein größeres Blatt.
Nimm dein Zeichenblatt, lege es über die unebene Fläche und fahre mit deinem Stift darüber. Probiere verschiedene Oberflächen aus, lege dein Blatt während des Zeichenprozesses immer wieder in verschiedene Richtungen.
Lass dich vom Ergebnis inspirieren.
Wenn du magst, veröffentliche deine Kreationen unter #lacedesignchallenge_2022.