For the German version please scoll down
This post is part of the Lace Design Challenge 2022.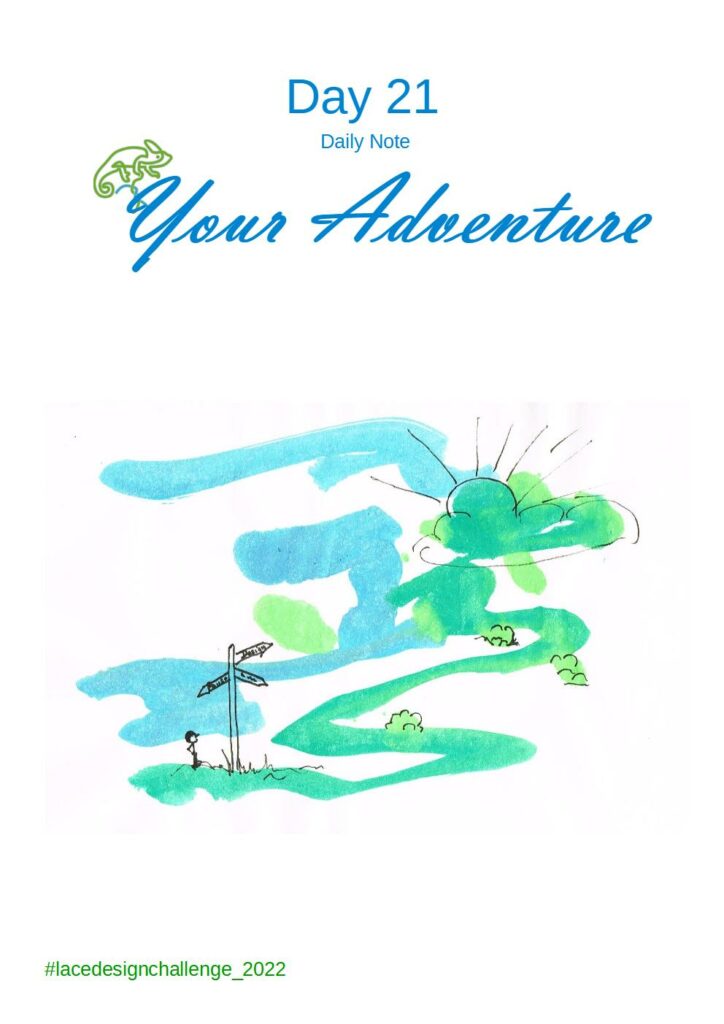 Now you've spent three weeks on a wide variety of design techniques and topics. Now it's time to really put some of it into lace.
Today is the last design day and – before tomorrow's mindful lace making starts – you might want to:
try out your own design technique,
review your designs and decide which one to use, or
just take a day off.
If you like, share with us what you have chosen #lacedesignchallenge_2022.
---
Klöppelentwurfstechnik 21 – Dein Abenteuer
Dieser Blogpost ist Teil der Lace Design Challenge 2022.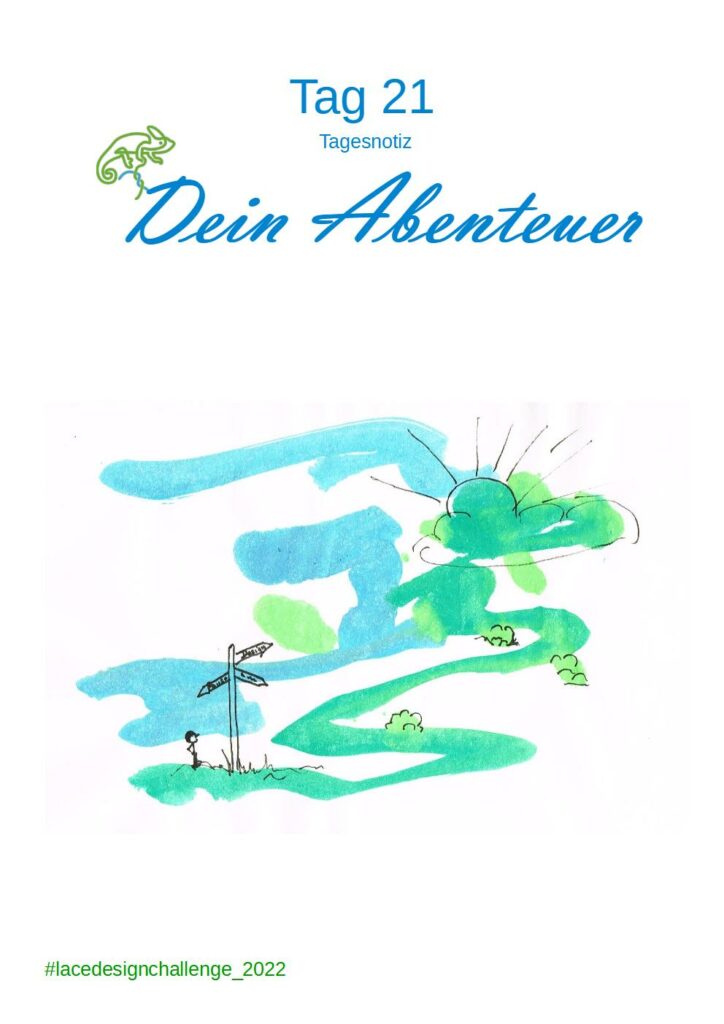 Mittlerweile hast du dich drei Wochen mit einer Vielzahl von Entwurfstechniken und Themen beschäftigt. Jetzt ist es an der Zeit, etwas davon in Spitze umzusetzen.
Heute ist der letzte Entwurfstag, und bevor es morgen mit dem entspannten Klöppeln losgeht, möchtest du vielleicht:
eine eigene Entwurfstechnik ausprobieren,
deine Entwürfe durchsehen und entscheiden, welchen du verwenden willst, oder
einfach einen Tag Pause einlegen.
Wenn du magst, teile mit uns, wofür du dich entschieden hast #lacedesignchallenge_2022.