For the German version please scoll down.
This post is part of the Lace Design Challenge 2022.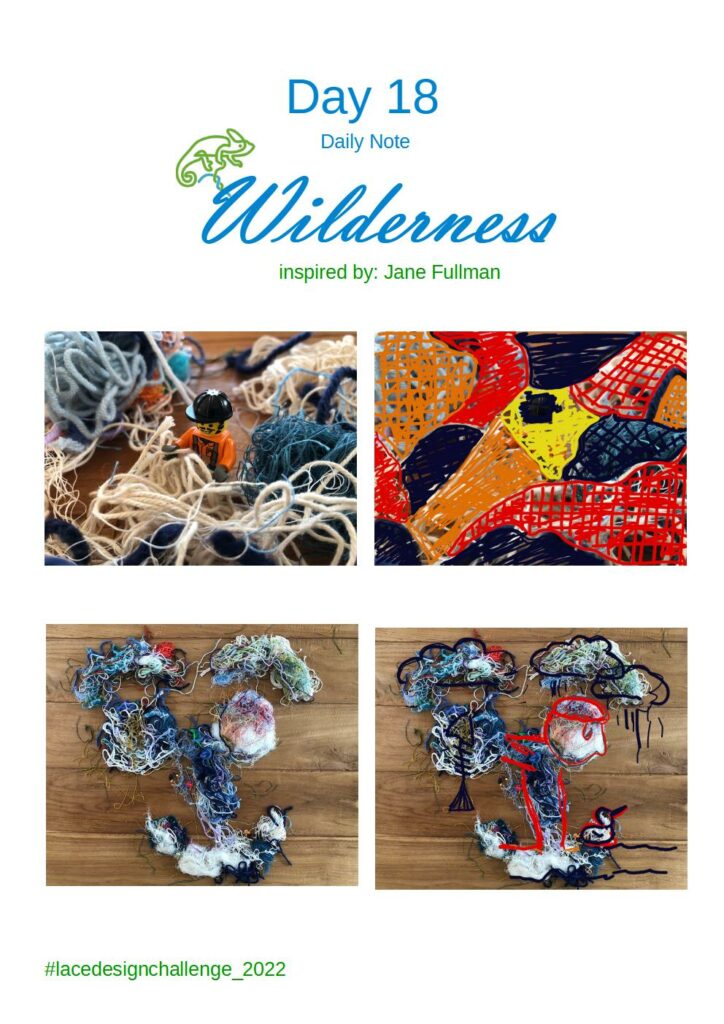 I don't know why, but I like the word wilderness. However, I only ever associate wilderness with the wilds of nature. But then my challenge sparring partner Jane, founder of Bobbin & Wire, came up with the suggestion to include the subject perspective change in the lace design challenge. Hey, I thought. Why not combine wilderness and perspective change!
Instruction
Wilderness doesn't just exist outside. Look around for the wilderness in your own four walls. As a lace maker, I suspect you'll find one or two wild corners there.
Change your perspective. Look around as if you were a little Lego man or a giant or or or…
Take photos of your discoveries and use them as inspiration for your design.
If you like, publish your results using #lacedesignchallenge_2022.
---
Klöppelentwurfstechnik 18 – Wildnis
Dieser Blogpost ist Teil der Lace Design Challenge 2022.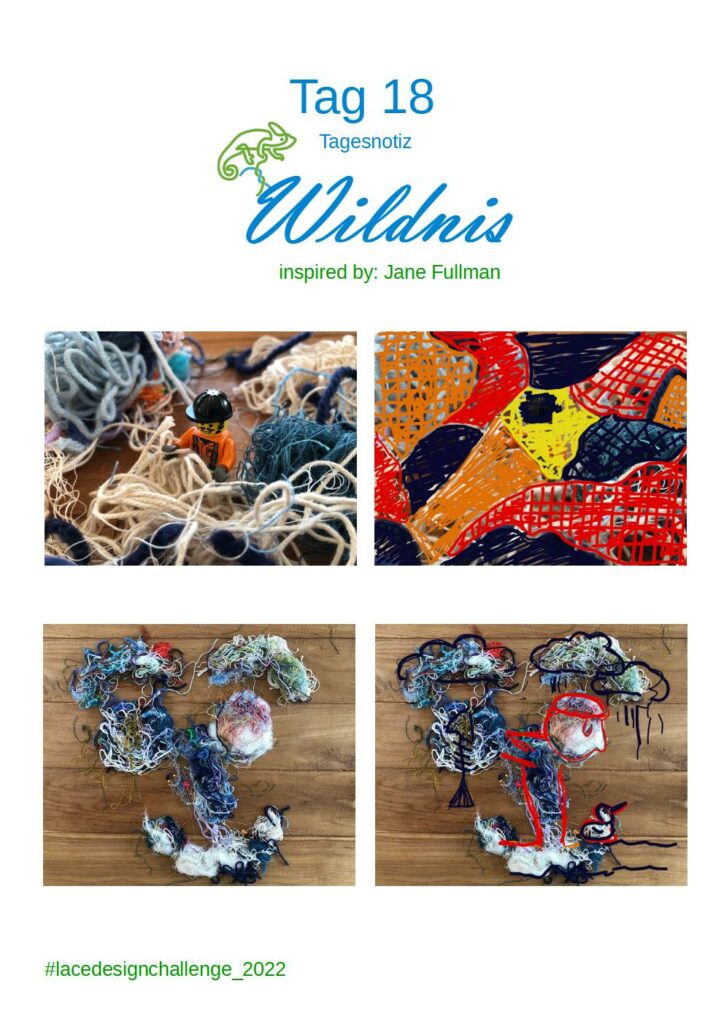 Ich weiß nicht warum, aber das Wort Wildnis gefällt mir. Allerdings fällt es mir schwer, etwas anderes damit zu assoziieren, als die Wildnis der Natur. Erst als meine Challenge Sparring Partnerin Jane, Gründerin von Bobbin & Wire, mit dem Vorschlag kam, den Perspektivwechsel in die Challenge aufzunehmen, hatte ich es. Warum nicht Wildnis und Perspektivwechsel kombinieren!
Anleitung
Wildnis gibt es nicht nur draußen. Schau dich nach der Wildnis in deinen eigenen vier Wänden um. Ich vermute, als Klöpplerin findet sich dort die eine oder andere wilde Ecke.
Verändere dabei deine Perspektive. Schaue dich um als wärst du ein kleines Legomännchen oder ein Riese oder oder oder…
Mache Photos von deinen Entdeckungen und verwende sie als Inspiration für dein Design.
Wenn du magst, veröffentliche dein Ergebnis #lacedesignchallenge_2022.